BlogThing 2.0 is a simple blogging application for the non-technical person (Grandma). It contains just enough features to allow the person with a single blog to make posts containing different fonts, coloured text and images.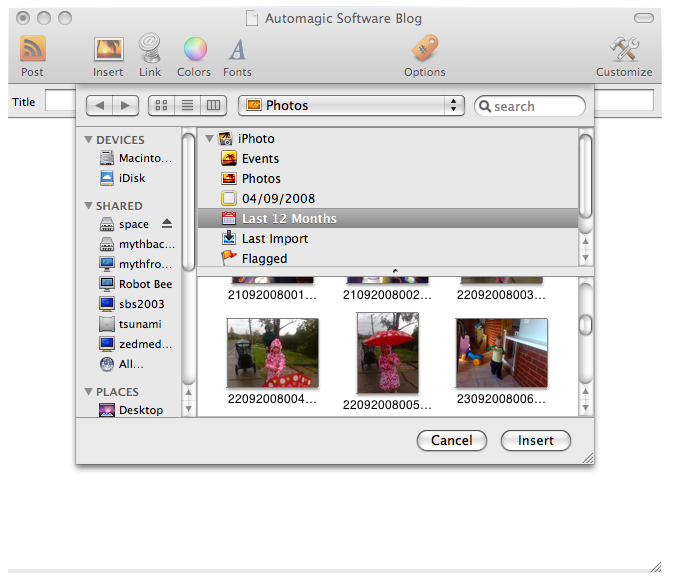 If you can write an email you can now have a blog. It's that simple.
What's new in version 2.0?
For an example of what can be done using BlogThing check out blog.danielparnell.com.
Requirements
BlogThing 2.0 requires Mac OS X 10.5 and has been tested against WordPress and Typo but it should work with other blog systems that support the metaWeblog XML-RPC API.
Purchase
$9.95 USD